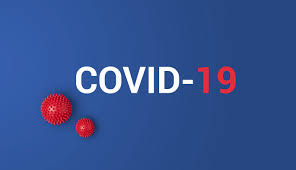 The Camping Serenissima is working on the next reopening which we hope will take place in June.
The global pandemic caused by the coronavirus has posed tremendous challenges to the entire world.
The safety and health of our guests and employees remain our top priority. We continuously follow the latest news and recommendations by experts and competent institutions regarding the COVID-19 crisis and we have upgraded our booking cancellation policy to meet your needs in these uncertain times.
Due to the effective protection measures in Itally, especially in our region the Veneto, the situation is, luckily, under control and we look forward to opening our camping.
Remember that the campsite is among the accommodation solutions which offers a safer environment and allows you to live in total freedom both in the pitches and in the accommodation.
Our campsite will use a protocol for the prevention, control, contrast and management of COVID-19.
We will implement an action plan which will be characterized by an intensification of the sanitation of housing and all services.
See you there!
Camping Serenissima Staff
FREQUENTLY ASKED QUESTIONS
Can I book my next holiday?
Yes, sure. We are always at disposal: you can reach us by Email: info@campingserenissima.it.You can already book online; if needed, you always have the possibility to change the period of your stay.
There is still some time left to my planned arrival, is it possible to cancel the reservation?
We suggest you to contact us, in order to choose the most suitable solution for you. If you have chosen a non-refundable rate, you can choose to change period of your stay or also to get a voucher of the value of the deposit that you have paid. If you have chosen a standard rate you can cancel for free till 2 days before arrival.
I booked an holiday in your camping, there are a couple of months left: what do you suggest me to do?
We suggest you to wait before cancelling your reservation definitely. The cancellation is anyway free till 2 days before arrival. Meanwhile follow us on our social networks and on our website, we will constantly upload there our news.
May I postpone my holiday keeping the amount that I have already paid, without extra fees?
Yes, of course. You can change the period of your stay everytime, till 2 days before arrival.
Is it possible to postpone my holiday to next year?
Yes, sure. You can change the period of stay to another time during this season or to the next one.
Are your accommodation and the common areas hygienic and safe?
According to current policies, we are applying new hygienic sanification measures ,which will enforce the already existing ones. You will find hand sanitizer dispenser in every area of the camping. For any need we are always at your complete disposal 24h.