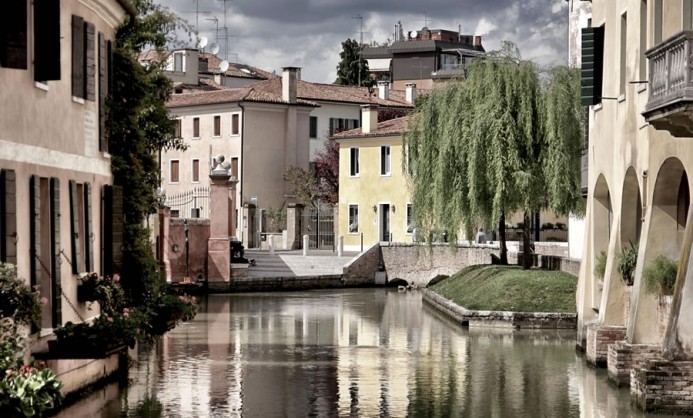 Treviso is a city to visit in any season, with the slow pace of those who want to savor every corner, discover original views, and breathe the peaceful city life.
Piazza dei Signori is the heart of the city and a meeting place for the locals. The Building of the Trecento and the elegant Loggia Dei Cavalieri can be found in this piazza.
The rivers Sile and Cagnan that slip between the streets give a unique charm to the old town surrounded by ancient walls. The houses with their beautifully painted facades reflect on the Buranelli canal and the Island of the Fish, which was created in the river Cagnan to accommodate the fish market and shows that Treviso has a close relationship with its water.
The Duomo is a remarkable monument and the frescoes by Pordenone and an altar piece with the Annunciation by Titan can be found in its Malchiostro chapel. Other treasures are enclosed in Museum Center of Santa Caterina dei Servi di Maria, including the story of Sant'Orsola by Tommaso da Modena, and masterpieces by G. Bellini, Lotto, Tiziano, and J. Bassano.
The Dominican church of San Nicolò, with its famous Capitolo room filled with frescoes by Tommaso da Modena is also worth visiting. The Cararresi House is a great place for art lovers as it has hosted many international exhibits in the past few years.
See more:
http://www.veneto.to/